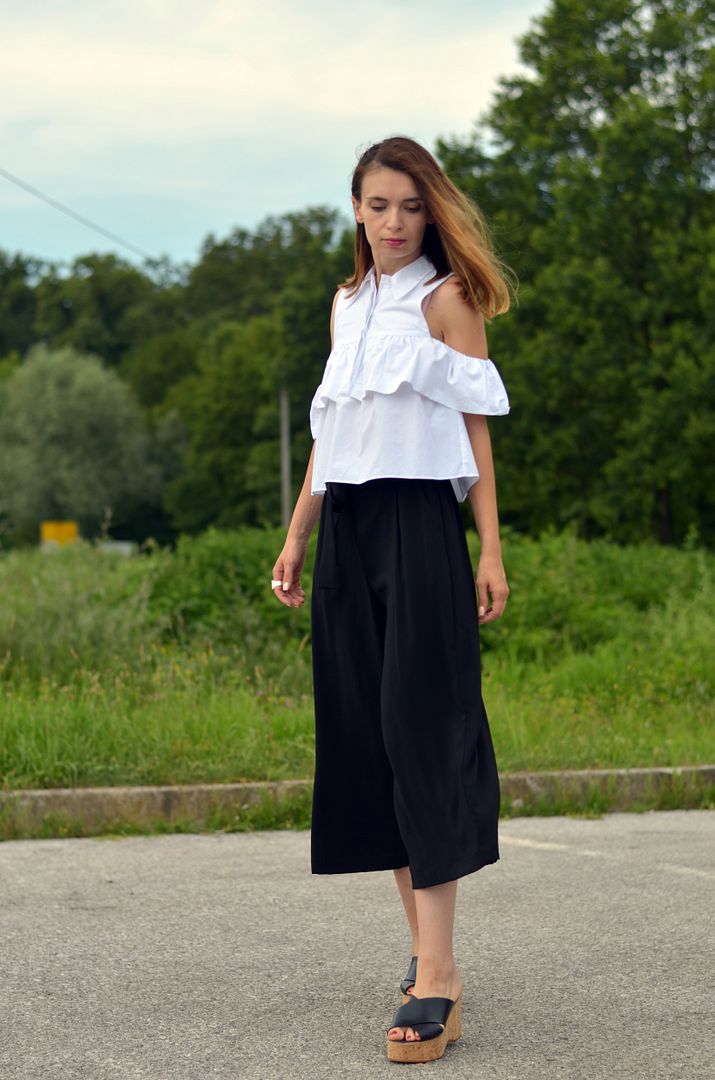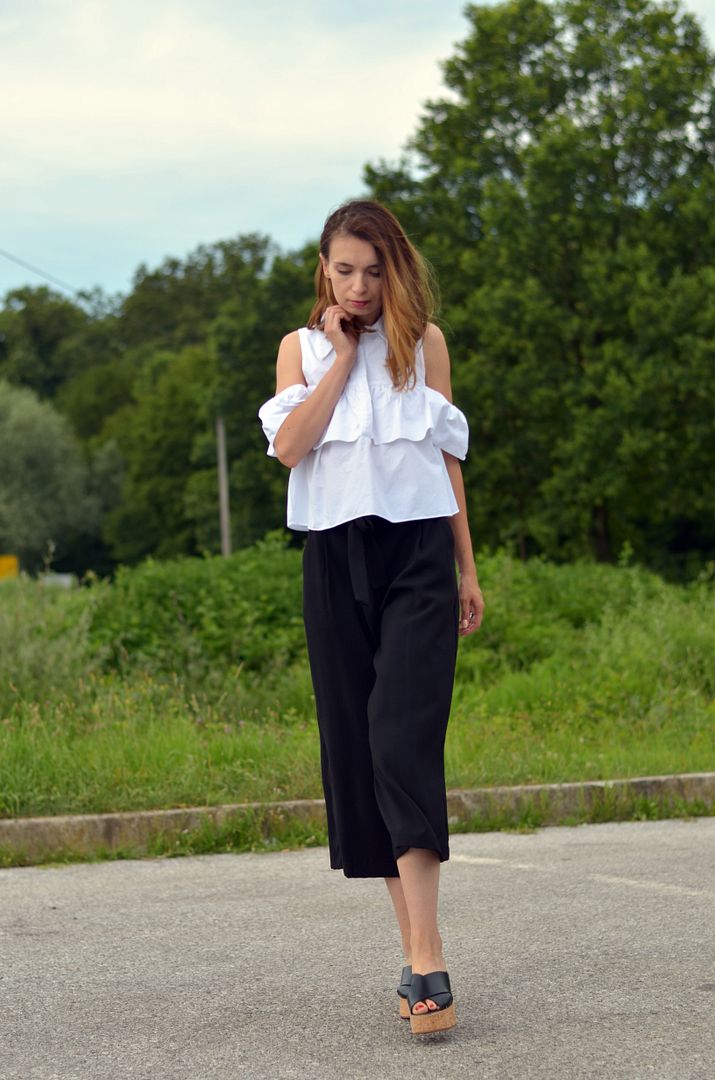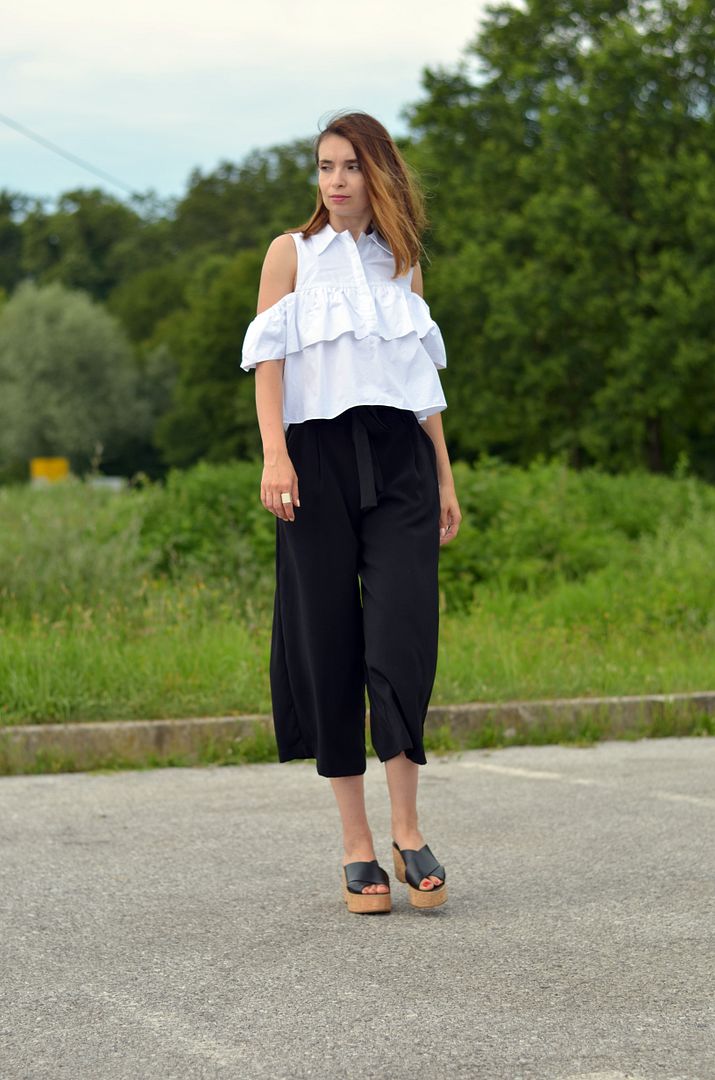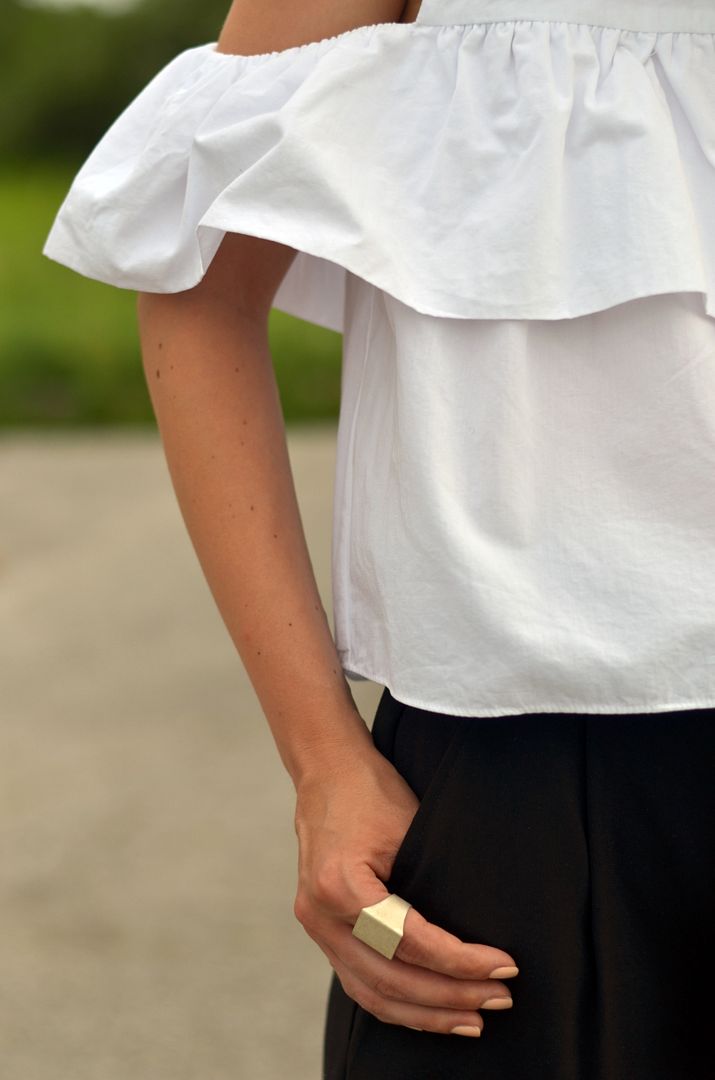 I think... no,

I know

that you are all pretty much familiar with this shirt. I think that every blogger out there has the same or (at least) similar one. I fell in love with it as soon as Zara launch it and the price was also quite OK considering their usual prices.

BUT

, what happened next was something that I call a

"fashion invasion".

Wherever you go, you see

the shirt

. Every blog you open, yet again -

the shirt

. I still love it, but I'm just not so into something that

EVERYBODY

has. The similar thing happened with my all time favorite

Stella shoes

. For the first time in my life, I was so happy that I wasn't able to afford myself a pair. Wherever you turn, you see a girl wearing these shoes, original ones or some kinds of variation. Well, that's just the way things work...
Anyhow, at least, I tried to style this popular shirt in a bit different way... with a pair of black culottes and "ugly" shoes... I don't think that they are ugly, but my hubby does. He hates both the shirt and the culottes... I'm really pushing his love with clothes sometimes! ;)
If you are wondering what happened with mom jeans series (I have to show you one more look)... I just wasn't able to wear them because of the weather. As you know, I only take pictures of the outfits that I actually wear (I'm not wearing things only for the blog) and because it was so hot last couple of days, I just couldn't bare wearing a pair of jeans. But, I'll show you a last look, don't worry! :)
Have a great week and thank you all for your feedback! Kisses